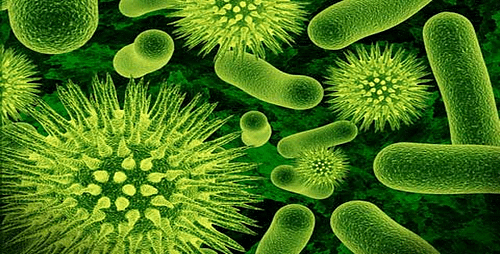 Spring is here! Yet the CDC as of April 8 still shows the flu being wide spread in New Jersey. Only 50% of students under the age of 17 get their vaccinations – 31% ages 18 to 49, 48%  ages 50 to 64, and 70% ages 65 and older. Further still the vaccination does not protect against all strains of the flu. This is only one virus attacking thousands of people a year. So what are you doing to protect visitors and staff at your facility?
With many products on the market today, how do you know what to use? If you are using disinfectants or sanitizers remember to check and make sure these items have a kill claim for what you are combating. Also keep in mind many products have dwell times and need to be properly diluted. Do you have a chemical mixing system? If your staff is not using the product as it is designed, you may not be killing anything.
Microfiber mops and cloths are an excellent addition to your ammunition against bacteria and viruses. This specially designed material is used to remove microbes from hard surfaces. Most importantly you should wipe commonly touched surfaces for example door knobs, keyboards, faucet handles, flush handles in restrooms, drinking fountains, and other like areas where germs can spread.
Then you have other products such as silver ion technology found in Critical Care by Envirox, special automatic sprayers for door handles, Odorox germ killing technology, and more.
So what do you use? Is it effective? 
Call us for a full facility analysis today 732-251-9506.