SCA a leading global hygiene and forest products company developing sustainable personal care, tissue and forest products. You can see their products distributed in over 100 countries, but in the US Tork is the main brand. SCA strives to the best in sustainability and ethics. By 2012 SCA had its 5th time being named one of the world's most ethical companies. In the same year, they were running their 12th consecutive year of membership with the global sustainability index. If I wrote about everything they have done, this blog will be never ending. Here are some highlights on how SCA cares and gives backs.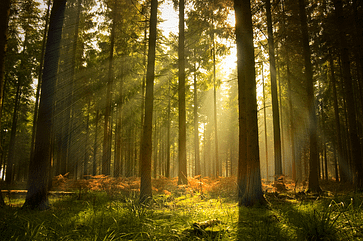 SCA manages forests, pulp, wood, paper, energy and logistics. While managing a 2.6 million acre forest, for every tree they harvest, they make 3 new trees. Growth of new trees is always 20% or higher than the harvest. 100% of each tree is used in some part of SCA's operation from sawmills, pulp and paper mills, to bio-fuel. Their forestry strategy allows SCA to bind more carbon dioxide than their entire operations use each year, so you can breathe easy.
SCA cares about its employee base and strives to make sure their facilities are the safest. By 2016 each location was certified as OHSAS 18001. Having certifications in Occupational Health and Safety means SCA is committed to reducing workplace accidents, decreasing costs and liabilities, and making continuous improvements to maintaining the safest and healthiest work environments. SCA also saw a reduction in workplace accidents by 16% in 2016, with a goal of 0 accidents for the future with Project Zero.
SCA's care goes beyond their internal work place. After the first earthquake in Italy, SCA encouraged employees to donate to the Italian Red Cross with SCA matching each donation. After the second earthquake, SCA delivered enough lumber to be used to build 40-50 cabins for those needing shelter.
In line with their core values and beliefs, SCA's products are created with sustainability and ease of use in mind. Their napkin dispensers alone are designed to give value to the customer and help the environment by using 25% less napkins then other brands. Sustainability along with cutting edge technology, SCA also invented Tork EasyCube to make the cleaning process easier and more efficient while saving you money. Check it out here. With every product SCA uses a Life Cycle Assessment where they show responsibility from raw materials, producing the product, and its end waste recycling. SCA goes the extra mile by working with third party ecolabeling organizations and creating the Tork Green Hygiene Council in North America. Their entire Tork line of personal care and tissue products ensures you have environmentally sound and safe products to choose from including FSC, Ecologo, and Green Seal Certified items.
In today's world of profits, profits, and more profits, it is a breath of fresh air (literally) to know SCA goes beyond being transparent, but actively seeks partnership and cooperation for sustainability and safety. To read more about SCA click here.