Odorox Air Technologies has targeted the residential and healthcare industries over the past 2 years due to the FDA Approval of the Odorox® line. However, Odorox spent much of its early years educating and breaking into the disaster restoration industry – Servpro, Service Master, Paul Davis, DKI, Puroclean and many more turn to Odorox® for odor remediation. While the Odorox® Hydroxyl Generators are extremely effective in dealing with pathogen and mold remediation, they really made their name eliminating some of the toughest odors from fires, oil spills, sewage backups, puff backs, etc. Most restoration firms in the Tri-state area have purchased Odorox® equipment for their day-to-day use, but as the customer network grew, they began to receive more and more requests for rentals for larger jobs.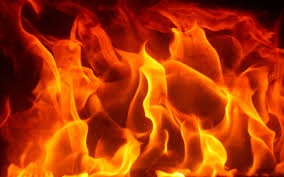 In 2015, they received an urgent call from a long time customer, Insurance Restoration Specialists (IRS) located in Monroe Township, New Jersey, around noon on a Saturday. There had been a fire in a large refrigerated warehouse, and while it had been contained and only directly damaged about 250 square feet, the entire 22,000 square foot warehouse was left with a very strong residual fire odor. The first step in these situations is always to do your best to remove the source of the odor (burned insulation or building materials, pallets of product, etc.). As requested, we were on site with 25 Odorox® Boss™ model later in afternoon working in conjunction with the IRS team.
Normally this would be an easy situation, come in and deploy equipment throughout the space – however, production could not be shut down, so the machines needed to be strategically placed along one wall to stay out of the way. Utilizing any other odor remediation technique, this job simply would not have been completed – the lack of access to power and deployment constraints would have been too much to overcome. The Odorox® Hydroxyl Generator's patented process of creating hydroxyls and deploying them out of the machines into the space provides a proactive cleaning/deodorizing process. Further, using only 1.9 amps per machine, we were able to deploy the required amount of equipment without tripping breakers or concerns of power loss to other parts of the building.
Want to learn how it works? Watch this video:
So when you have a disaster: fire, mold, residual sewer odor, etc. Don't think all is lost. Odorox is here to help. There is no job too small or large – employing up to 100 Odorox machines in the rental inventory ready for deployment. Odorox also get calls from their smaller customers who need to rent an extra machine or two for a few days. Odorox Air Technologies provides a full service including custom solutions, setup, monitoring, even customer interactions in situations when the primary restoration firm is unable to be onsite. For more information on the units CLICK HERE.