Every year ISSA/Interclean North America has a trade show extravaganza in one of 3 cities in the US. This year's ISSA took place in sunny Las Vegas, NV in mid-September showcasing up and coming technologies. It's a manufacturer's platform to unveil the next generation of cleaning technology and innovation.
Each year thousands of visitors walk through hundreds of booths worth of the latest janitorial supplies and equipment while touching, feeling, seeing demonstrations and the like. The 2017 ISSA/Interclean Trade Show featured an outdoor exhibit area and displayed various improvements to Janitorial Industry products and cleaning processes including: Smart Technology, Robotics, UV light, Self-Cleaning Surfaces, Infection Control, and more.
Not only are innovations showcased but ISSA/Interclean also lined up over 60 education seminars, training and certification workshops. Some popular key note speakers this year were Troy Aikman, Howie Mandel, Jim Messina, Karl Rove, Brian Beaulieu, Scott Deming and more.
ISSA's 2017 Innovation Category Awards go to:
Cleaning Agents: Stone Floor Protection System by 3M Commercial Solutions Division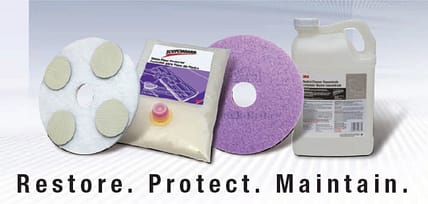 Dispensers: enMotion® Flex Paper Towel System by GP PRO
Equipment: Doodle Skate by Square Scrub
Services & Technology: Business Intelligence Software by CleanTelligent Software
Supplies & Accessories: Self-Cleaning Surfaces for Travel and Hospitality by NanoTouch Materials
Boasting a key note speaker of Howie Mandel, ISSA gave him the privilege of handing out the Visitor Choice Awards and the ISSA Innovation of the Year Award. All are listed below.
Innovation of the Year went to the Clorox® Total 360™ System.
Visitors' Choice Awards
i-mop XXL by i-team Global

Robotic Vacuum by Makita USA

Doodle Skate by Square Scrub

Spill Mop by Rubbermaid Commercial Products

Clorox® Total 360™ System by Clorox Professional Products Company
Thank you to ISSA/Interclean North America for all their hard work on putting together such a wonderful show each year. It is always great to see new innovations in processes and technology in the cleaning industry.