Brutabs NEW Kill Claims!!
That's right, wanna kill germs faster than ever and kill more? Tired of having to wait 10 minutes to kill germs? Take a look at Brutabs new kill claims. After more independent laboratory testing, higher concentrates of Brutabs can kill in 1 minute and 4 minute times along with killing more germs. See below for details and Click here for product specifications.
NEW KILL CLAIM
Hepatitis C can now be killed and in just 1 Minute with 4 of the 13.1 Gram Tablets per Gallon or 4 of the 3.3 Gram Tablets per Quart.
1 MINUTE KILL CLAIM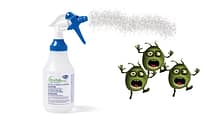 When using 4 of the 3.3 Gram Tablets per Quart or 4 of the 13.1 Gram Tablets per Gallon you can kill in 1 minute the following germs:
Hepatitis A
Hepatitis B
Hepatitis C
HIV Type 1
Norovirus
4 MINUTE KILL CLAIM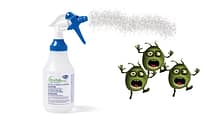 When using 4 of the 3.3 Gram Tablets per Quart or 4 of the 13.1 Gram Tablets per Gallon you can kill in 4 minute the following germs:
Clostridium difficile spores
Acinetobacter baumannii
Carbapenem resistant Klebsiella pneumonia
Pseudomonas aeruginosa
Salmonella enterica
Staphylococcus aureus
When using 5 of the 3.3 Gram Tablets per Quart or 5 of the 13.1 Gram Tablets per Gallon you can kill in 4 minute the following germs:
Mycobacterium bovis (TB)
Never heard of Brutabs? Brulin's Brutabs are simple, safe and effective. Simply use the 13.1 Gram Tablet per Gallon and the 3.3 Gram Tablet per Quart Bottle. Safer than most other disinfectants with a 1 on the HMIS health scale. Safe around kids and smells like pool water. Want to learn more, have a demo, or get free samples? Click Here