Hydramaster has been supplying our industry with innovative carpet cleaning equipment including truck mounts since 1971. Mike Palmer was dissatisfied with the tools he was using in his own cleaning business back in 1969, so he set out to create only the best. Two years later he started Hydramaster by releasing the best truckmount carpet cleaner.
Over the past 45 years plus, Hydramaster continues to wow the industry with innovation.
Maxx-Air Recovery Tanks – Revolutionizing Recovery Tanks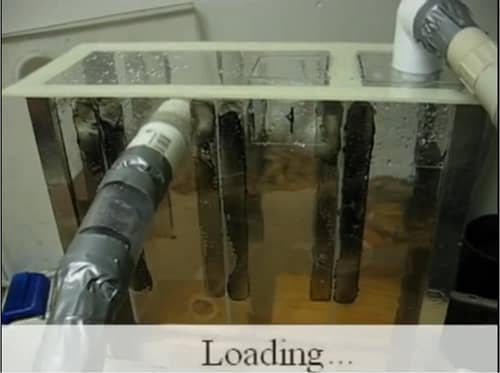 With this 3 chamber baffle system, not only do you get better airflow but you also have no way to suck water into the vacuum system even when you fill it past the shutoff. There is zero misting in the area of the blower filter. Now that's innovation!
OptiAir – Noise Reduction
Over-Drive Power Train Technology – Maximizing Air Flow
ESC Speed Control – Reduced Fuel Consumption
Diverter Based ADC Temperature Control System – Reduce water waste and labor to empty tanks
Rotary Jet Extractors – Wand Tools
Watch this amazing video:
Jetless Shear Technology – Upholstery Tools
Having the ability to use your upholstery tool on your truckmount gives you endless possibilities. Without having the hassle or fatigue of adjusting the tool or holding down a lever, the Jetless technology in the Drimaster 3 reigns far superior to any other tool on the market. Take a look at this video to see how it works and why it's better than all the rest.

If the list above, doesn't show the sheer dedication Hydramaster has to the carpet cleaning industry, I don't know what does. On top of their innovations, Hydramaster offers a 2 or 3 year parts and labor warranty, while their machines are USA built by skilled workers in Washington State. With high quality products and unmatched customer and technical service, Hydramaster dominates the carpet care industry and backs their machines 100%.
Ease of operation, durability to withstand multiple operators, consistent high heat and powerful water recovery outline Hydramaster's focus on equipment. Simple, Durable, Long Lasting! Not only do they strive to make their machines the best in the industry but they also provide you with excellent service. 24 Hours a Day, 7 Days a week, 365 days a year you can access Hydramaster's library of manuals or watch their extensive list of videos for training and knowledge. Plus their Hydramaster's Owners Group on Facebook puts you in touch with other owners to communicate freely.
After analyzing the minimal number of warranties, Hydramaster has concluded the units in the field are the most dependable they have every designed. Their hassle-free warranty allows distributor mechanics to repair your equipment quickly, efficiently, and without headache. This makes up what they call the "Hassel-Free Ownership Experience". Knowing Hydramaster has your back, helps you breathe easier when using your equipment daily.
Hydramaster has thought of everything. From cleaning machines, to chemicals, drying machines, and even shelves for organizing the interior of your van, they want to make sure you have everything you need for set up, cleaning and drying. Hydramaster offers so much more then I can write about. Contact us any time for more information on Hydramaster.