Summer cleaning can sometimes be tedious and strenuous with long hot days. Make your summer better by trying these tips to help alleviate aggravation and strain along with saving time and money.
1  Prepare! Prepare! Prepare!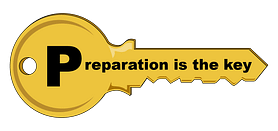 During the months of March through May make sure you have inspected your equipment and made time for them to be sent in for service if needed. The worst thing to happen is your equipment failing during your cleaning process. Care for your equipment well, clean it after each use, change the bags/filters/belts when needed, and get them serviced regularly.
Make a list of projects you want to complete and the products you need to get the job done. Order the product you need ahead of time. Not all items are stocked at your suppliers. Make sure you leave room for lead times with items which may be considered specialty items. This will ensure you have all the items you need when you want to complete the job.
2 Stripping and refinishing does NOT NEED to be done yearly.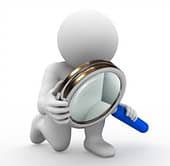 Inspect your floor. If you don't have any deep gouges or the finish hasn't changed color, you can probably get away with a deep scrub and recoat. Keep a log of how often the floor has been deep scrubbed and recoated and when it was last stripped and refinished. If you really care for your floors with a good dust mop, cleaning, and burnishing program, you can go a couple years between stripping.
To Scrub and Recoat use maroon surface prep pads with very little water to shave a couple layers off the top of the floor finish. Using an oscillating auto scrubber is the easiest way. Once you are done, go back over the floor with a standard red scrub pad to do your rinsing/cleaning up. Then you can lay less layers of floor finish then you would if you were stripping and refinishing. The job takes less time to do, uses less product and you will still get the results you want.
3 Invest in Diamond Honing
If you have terrazzo, marble, granite, or any other hard stone surface, invest in diamond honing your floors. After the initial set up, it is absolute minimal upkeep to having pristine looking floors year round with NO stripping and waxing needed. Once the floors have been done, all you need to do is cleaning regularly with the last diamond pad you used ie 3000, 8000, or 11000 grit. This will keep your floors on the highest shine every time you clean!
4 Lay finish with a pocket microfiber pad system.
Laying finish with traditional loop mops is heavy and creates splashing which in turn gets wax up on walls and baseboards. Using a pocket microfiber mop system with a bucket and sieve gives you a more even coat, with less strain on your back, more control over the pad and finish, and is much easier to use. Not to mention, you won't have to do any double work by cleaning up splash. Watch this video to see just how easy it is!
*In the video you see a velcro mop, we recommend a pocket mop as it keeps the mop from peeling off the head when it gets heavier with wax.
5 Watch the weather forecast 
Try not to lay finish on rainy or humid days in the summer. Humidity makes the finish take longer to dry between coats. If you don't wait for the finish to dry properly, you run the risk of streaking along with other issues. If you must apply finish on rainy or humid days, try to run a dehumidifier during the drying process. This will help the finish dry appropriately.
6 Invest in a Kaivac restroom machine
There will be no summer cleaning needed in your restrooms if you are using a Kaivac machine regularly. These no touch restroom units are specifically designed for tough jobs and versatility. Kaivacs are also great for disinfecting and cleaning locker rooms as well.
Hopefully using these tips will keep your summer projects moving along with some labor and cost savings. If you have any specific questions or are local to NJ/NY/PA and need someone to come out and show you a machine or process listed above, feel free to contact us any time.