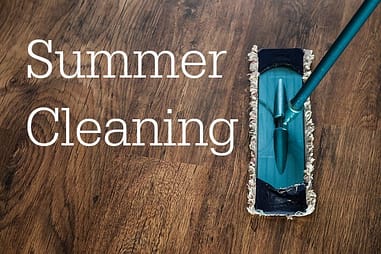 Every summer we get to the most aggressive, time crunching schedule of the year. So how can we tackle everything as efficiently as possible? Below you will find a list of equipment to help you use the most efficient processes to stay ahead of the game.
Diamond Honing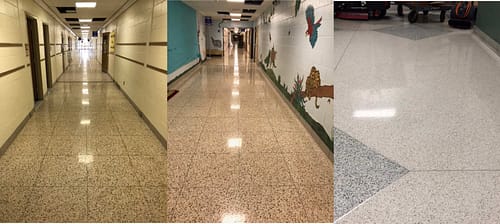 I cannot stress enough, if you have a hard stone surface, you should be diamond honing. Once you get the first part over, it's smooth sailing, literally. Diamond honing is a process of using either diamond grit pads or diamond grit pucks to polish the stone floor you have.
Once you get the shine you want, all you have to do is maintain it with the last grit pad you used as your standard cleaning pad giving you a continued awesome shine all year round. No more wasting money with strippers and wax, doodlebugs and machines, and labor, labor and more labor time. We have the Piranha King Pro for rent to help get the job done faster and easier. It takes the labor intensive part of the process out since the machine does all the work. The Piranha King Pro can power through any job.
Restroom Restoration
Kaivac No Touch Restroom Units are the only way to go. Kaivac has a special niche line of machines to tackle this job and you can use the machine in lockers, showers, and more. Kaivac's No Touch Restroom units are equipped with a low and high pressure feed to give you a low pressure spread of chemical and a high pressure rinse. Their line of products gives you both restorative chemical for those real dirty jobs and daily cleaning to keep your restrooms clean all year round.
Carpet Care (Restorative/Interim Cleaning)
Tennant's ReadySpace is umatched in the carpet care world. All battery ReadSpace units have the ability to do both restorative carpet cleaning and interim (ready to use in 30 minutes) cleaning. Investing in these units allows you to use the interim cleaning so you have less restorative cleaning in the summer months.
Clarke released a new conventional machine called the EX40 about two years ago. This unit has been performing very well in the field and comes in both 16ST and 18LX models. The ability to use the handle in multiple directions gives you the added benefit of using the unit in push or pull fashion. The Clarke EX40 has a port for attachments like wands and upholstery tools and features an easily removable recovery tank. The unit also have tool-less maintenance and the ability to change the head to move from hard surfaces to carpeting. It is definitely a winner in the cleaning industry.
Stripping
In today's world oscillating machines are the most efficient for stripping floors. They move at about 3400RPM (depending on the model you have) vs the standard floor machine of a max of 320RPM. Oscillating machines have rectangular heads so you can get a clean edge right up to the baseboard and into corners. Some excellent floor machines on the market are Square Scrubs New Pivot unit and Piranha Brand's line of Oscillating machines. Some great walk behind scrubbers offered with oscillation technology: Tennant T300/T500 and the ones who started it all, the Clarke Focus II Boost series.
Using Maroon Surface Prep Pads with the oscillation technology allows you to do a deep scrub and recoat instead of the full strip and wax job. Not only do you save on labor time, but you also save on product since you won't be laying any stripper and much less wax.
If you must do a full strip and wax job the Dominator Pad is recommended. This pad is purple in color and is highly aggressive, performing much better than the standard black pad. Some great strippers on the market today Betco's Ax It Plus Floor Stripper, Piranha's Zee Best Stripper and Piranha's Laser Floor Stripper.
Waxing
Microfiber, microfiber, microfiber. It's the only way to go. Using a microfiber pocket mop is the most efficient way to lay wax. The pocket pad gives you the ability to control the wax so it does not splash up onto the baseboards, giving you less work to do later. It also allows you to lay a more even coat of finish. Best waxes on the market: Betco's Untouchable, Piranha Brand's Zee Best Floor Finish and Piranha Brand's Excel Floor Finish.
If you would like a professional to come and help you prepare for summer cleaning, feel free to contact us any time.